The Best Bass Guitar of All Time
It's crazy to think that just about 70 years ago, electric guitars were rocking stages throughout the world without a single electric bass to accompany them. However, it didn't take long for Leo Fender, the founder of the Fender Corporation, to recognize this void, and fill with the most iconic guitars in electric bass history. In October of 1951 Leo created the Fender Precision Bass, or P-Bass, the first ever mass-produced electric bass. 9 years later he followed it with the Fender Jazz Bass, a similar bass with subtle differences in the body, neck, and pickups. Fast-forward 70 years to today, and they're still the biggest names and best sellers in electric bass guitars. Many would even argue that they're the best basses ever made.
The famous musicians that play these basses, like Flea, Jaco Pastorius, Sting, Geddy Lee, and countless others (see my full list below), are a testimony to their greatness. No matter what style of music you listen to, you've heard someone play one. In recording studios many believe that capturing a Fender bass sound is an absolute must. And it's not just the sound that musicians love, the weight, balance and body shape make it one of the most comfortable basses to play, while the quality, value, and name recognition, make it extremely versatile for all genres and skill levels.

When I began playing bass in the 90's, I was lucky enough to have a mentor that knew a lot about music and guitars, and bought me a Fender Jazz to learn on. Over the years my guitar and bass playing friends would upgrade their instruments, always in search of something better, but I could never find a new bass that I liked playing as well as my Jazz bass. And I've played quite a few basses, in multiple bands and in very demanding settings. I've owned and gigged with an Ernie Ball Music Man, Ibanez SR, Peavey, and I eventually developed a real affinity for Warwicks. However, I always eventually came back to my Fender Jazz. 20 years of performing live has convinced me that it's the best bass guitar money can buy.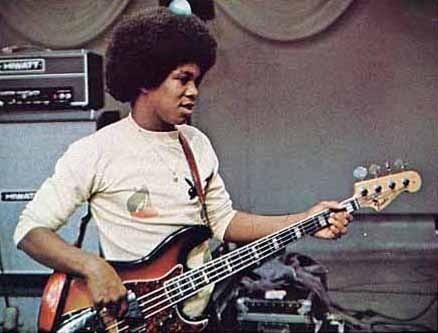 But why should you buy one?
I wrote this article to help anyone who's shopping for a bass guitar make an informed decision. Picking the right instrument will likely be the difference in whether or not you stick with this hobby that I am so fond of. For the sake of transparency, if you purchase through the links I've provided below, a small profit will go to help me and my band, continue to make the music we love. Musicians supporting musicians. But that is not why I chose Fender. I could have created these links with nearly any bass for sale online. But I chose the Fender Jazz and P-Basses because I love them and feel 100% confident to recommend them to any bass player, regardless of skill level, the setting that you play in, or your musical style. And it's not just me, the greatest bassists on the planet play them. They're ergonomic, durable, not too heavy, reasonably priced, and have great name recognition. Bass players everywhere know and respect these basses.
It could quite literally be the first and only bass you'll ever need!
If you're not ready to make a purchase just yet, bookmark this link and come back once you are. The products I've shared are limited offers, so I plan to update this article as stock changes and better deals come along. If you have any questions, please reach out to me on the form below. I try to answer all inquiries within 24-48 hours, and love talking shop!
And if you're still not convinced that the Fender Jazz and P-Basses are the best, here's a list of the well-known bass players who also love and play Jazz and P-Basses, taken from the Fender site at this link. I'm sure there's somebody that you listen to that plays Fender...
Jazz Bass
Jack Casady (Jefferson Airplane, Hot Tuna)
Noel Redding (The Jimi Hendrix Experience)
Larry Graham (Sly and the Family Stone)
Herbie Flowers Greg Lake (Emerson, Lake and Palmer)
Jaco Pastorius (Weather Report)
John Paul Jones (Led Zeppelin)
Joe Osborn (The Wrecking Crew, International Submarine Band)
Sting (Police) Geddy Lee (Rush)
Marcus Miller
Flea (Red Hot Chili Peppers)
Ron Blair (Tom Petty and the Heartbreakers)
Adam Clayton (U2)
Verdine White (Earth, Wind & Fire)
P-Bass
Jet Harris (the Shadows)
James Jamerson
William "Monk" Montgomery (Lionel Hampton)
Brian Wilson (the Beach Boys)
Carol Kaye (the Wrecking Crew)
George Porter Jr.
Roger Waters (Pink Floyd)
Donald "Duck" Dunn (Booker T. & the M.G.'s)
Dee Dee Ramone (the Ramones)
Sting (the Police)
Brian Foxton (the Jam)
Bruce Thomas (Elvis Costello and the Attractions)
Paul Simonon (the Clash)
Steve Harris (Iron Maiden)
Tony Franklin
Duff McKagan (Guns N' Roses)
Mike Dirnt (Green Day)
Nate Mendel (Foo Fighters)